Licensed & comprehensive child care
An inclusive approach to early education
Community oriented to support the needs of your family
Preparing your child for the future
Committed to supporting social, emotional, intellectual, and physical development
Registration
The registration process at Kids in the Grove starts with us getting to know you!
News & Events
Stay up to date with current events, posts, and messages from our staff members!
Programs
Our staff and curriculums provide a world of exploration through education, play, and creativity.
Located in Walnut Grove, British Columbia, Kids in the Grove Inc. is a fully licensed and comprehensive care centre for children ages 3 to 12. After seeing a need for daycare that was convenient for working families, Kim Wishinski, sought out to start her own daycare and afterschool program for her local neighbourhood. What started as Junior Kids Club in 2002, is now a growing community running out of Topham and West Langley Elementary Schools offering pre-school, junior kindergarten, and school age care programs.
Kids in the Grove exists to help children and their guardians succeed by providing an inclusive, development led, and fun childcare environment. Using a wide variety of activities and key learning tools, our curriculum introduces a world of exploration through education, play, and creativity.
Our care is unique in that we embrace a family dynamic in our daily operations. It is our priority to offer a safe and nurturing environment that supports social, emotional, intellectual, and physical development. We recognize every child's unique way of learning and adapt our activities to meet each specific need. Most importantly, we provide your child with a fun and encouraging setting to build confidence and positive self-esteem.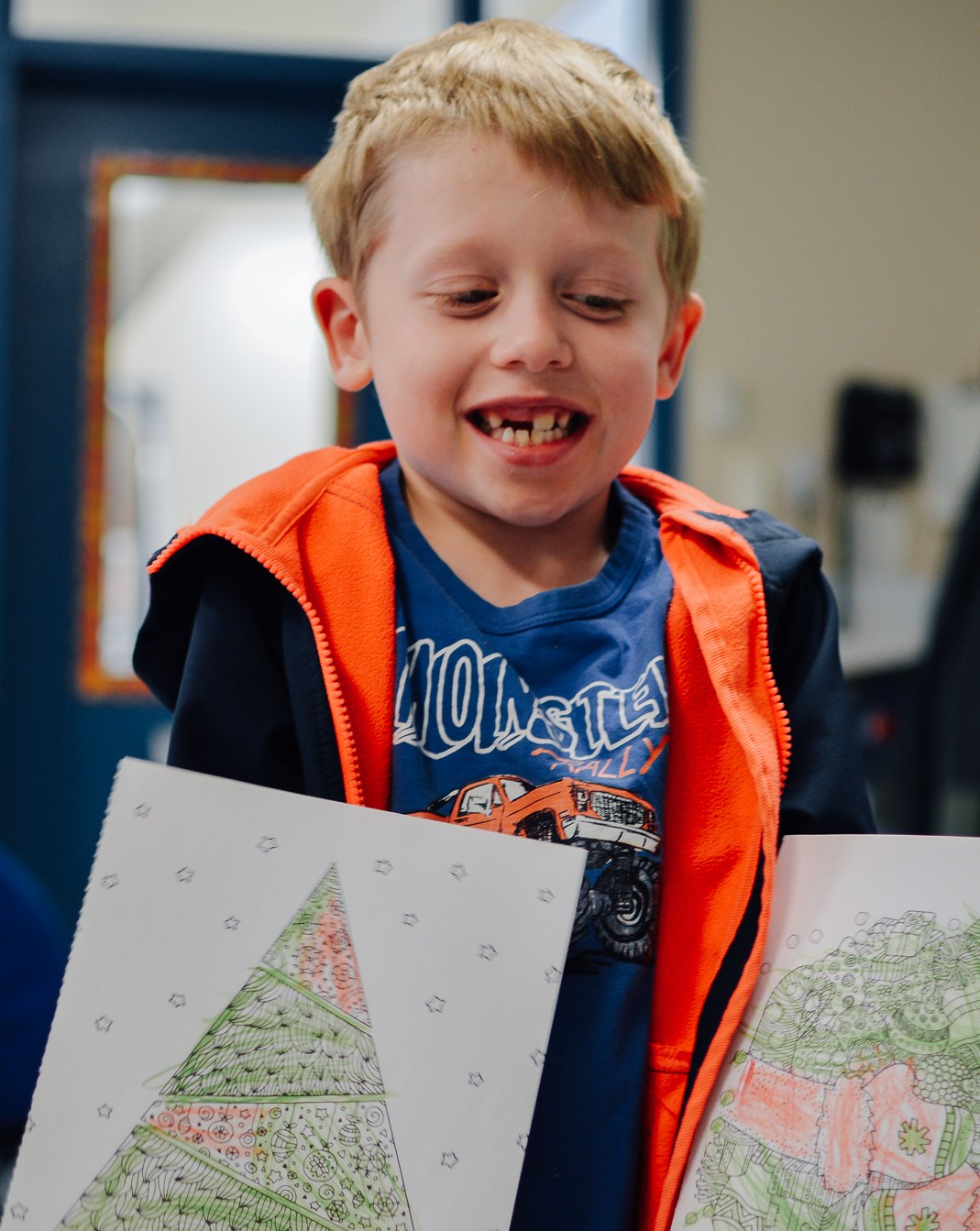 Our childcare facilities are licensed under the Community Care Facilities Act. We are proud to meet and exceed licensing requirements by providing trained and educated staff, appropriate child to staff ratios, and a proper facility environment and equipment.
Preschool
Open your 3- and 4-year olds to the doors of social, physical, and academic development through exploring play, creativity, and imagination.
Jr Kindergarten
Prepare your child for kindergarten using a variety of activities and key learning tools so they are ready for their future classes. 
School Age Care
After school care assists your child in homework and studies while staying active with various indoor and outdoor activities.
Summer, Winter, & Spring Break
Keep your child's mind active throughout the whole year with many seasonal care programs.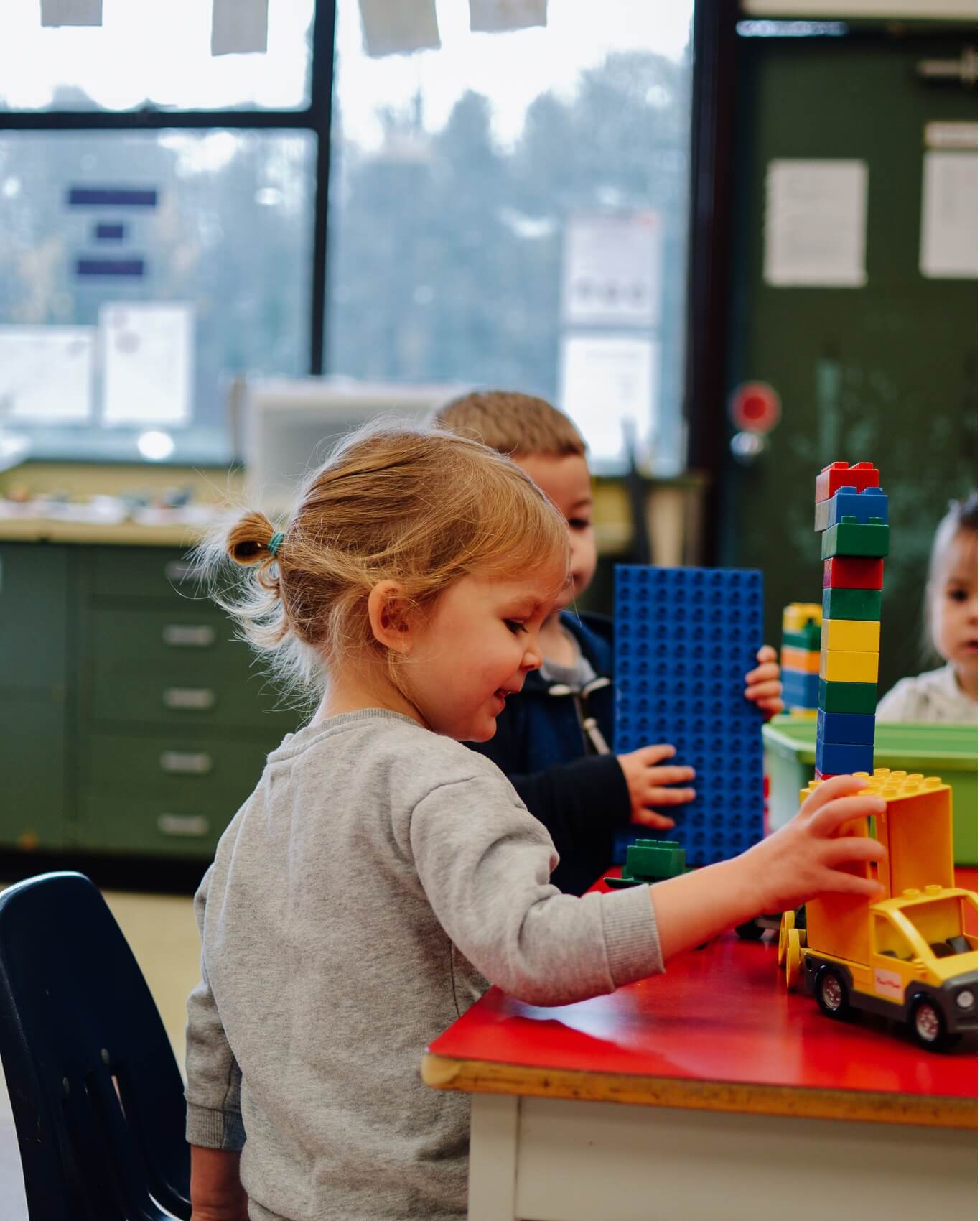 Making a difference in Child Care one step at a time! Minister Katrina Chen and MLA Megan Dykeman came to tour our West Langley Elementary School location! We spoke about child care needs in the community; all the programs and funding available to parents and centers....
Updated January 20th 2022 To protect ourselves, our families, and our schools, it is important to know how the Corona Virus spreads and how we can best take action to prevent illness in our centers. We have developed a protocol for our new normal. Thank you for your...
What Our Families are Saying
"At Kids in the Grove, the staff has made me feel confident that my child is receiving excellent care. The well-trained, fully qualified staff are sensitive and caring to all family and children's needs. Kids in the Grove staff have helped to build my child's self-esteem, self-respect, and respect for others. There is a nice mix of boys and girls as well as variety in ages. I wish I could see a daycare like this at every school!" -Trena
"The care that my two children have received at Kids in the Grove has been wonderful – I know that when I drop my kids off at daycare every day, that they will be well taken care of. The staff has been very attentive to my son and daughter's various needs – especially when it comes to my son's life-threatening allergies. If there is ever a problem or concern, they do not hesitate to pick up the phone to contact me and let me know." -Lynn Berreth
"For both our kids, English was a second language to them; however, through the programs and activities the teachers use at the daycare, our children were more than ready to start Kindergarten at the same level as all the other students. My husband and I are grateful to know that our children are in good hands. The way they care for them, the open relationship we have, and the trust that we've built with them are just a few reasons why we feel this way." -The Nyaradi Family
"Throughout all these years Kids in the Grove and its staff became a big part of our family. We are thankful for what they offer, and for all their hard work. The teachers are the ones who will support our children mentally, physically, and emotionally when we cannot be there. It is not what they are taught, but the way they are taught that matters. Our family found comfort at Kids in the Grove, and all we can do is to say a truly heartfelt: THANK YOU!"
"Kids in the Grove is a great place. You are all wonderful and so patient with the kids. When I first met with you, three years ago, and told you of past experiences with daycares and I said, "Communication is Key", I was so relieved to know that Kids in the Grove has the same ideal and we all communicate so well. I can go to work and know my kids are in good hands."
Hours of Operation:
School Age: 7-8:50am/2:40-6pm

 

Pro-D Days: 7am-5:45pm
Winter/Spring Breaks: 7am-5:45pm

 

Preschool: 9:15am-11:30am or 9:15am-1pm

 

Summer Daycare & Preschool 3-K: 7:30am-5:30pm
Statutory Holidays: Closed
21555 91st Avenue, Langley BC V1M 3Z3
Hours of Operation:
School Age: 7-8:30am/2:30-6pm

 

Pro-D Days: 7am-5:45pm
Winter/Spring Breaks: 7am-5:45pm
Summer School Age Care Grades 1-7: 7:30-5:30

Preschool: 9:15am-11:30am or

9:15am-1pm

 

Statutory Holidays: Closed

 
9403-212 Street, Langley BC V1M 1M1
Get social with us and check out our Instagram and Facebook pages! Use the hashtag #kidsinthegrove to share your experiences with us.
This error message is only visible to WordPress admins
Error: No feed found.
Please go to the Instagram Feed settings page to create a feed.
Topham Elementary: 21555 91st Avenue, Langley, BC, V1M 3Z3
West Langley Elementary: 9403-212 Street, Langley, BC, V1M 1M1
Summer, Winter & Spring Break